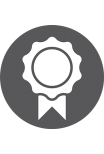 CAST IRON TOOLS
OUTDOORCHEF cast iron tools and accessories.
This section offers you the choice of various pans, grills, plates and other cast iron accessories that suit your grill model, just to get delicious grilled dishes.
It is important to have fun at the barbecue but also to eat healthy and delicious food.
Showing 1 to 13 of 13 (1 Pages)